Tired of trying to go green but not finding a feasible and practical alternative? Are you one of the folks that hate paper straws as much as the plastic alternatives? Introducing paper straws from Reeden. You probably have heard the pitch from various folks that their brand of straws last as long as the sun, we on the other had won't hide behind small prints and ideal conditions. We will state the below reasons on why ours would get the job done and let you test the difference.
Below are some of the reasons we were voted as one of the most innovative products at the Florida Restaurant and Lodging show. We do not plan to rest on laurels but are constantly working to improve the quality, sustainability and user experience of our products. We will be the first to admit that there are still areas of improvement in the useability of paper straws which only gives us more opportunity to innovate.
Straws that can withstand heat
Our Hello Straw brand of straws can withstand heat up to 70ºC (154ºF). Granted you are not going to use paper straws to drink your hot tea or coffee, but this characteristic of our straws helps with them staying strong longer and not disintegrating at room temperatures.
Save the Fizz
The special glue composition that is exclusive to our paper straws, prevents it from interacting with the carbonation in aerated drinks. This in turn prevents sodas and aerated drinks from going flat, while also drastically slowing down the deterioration of the straws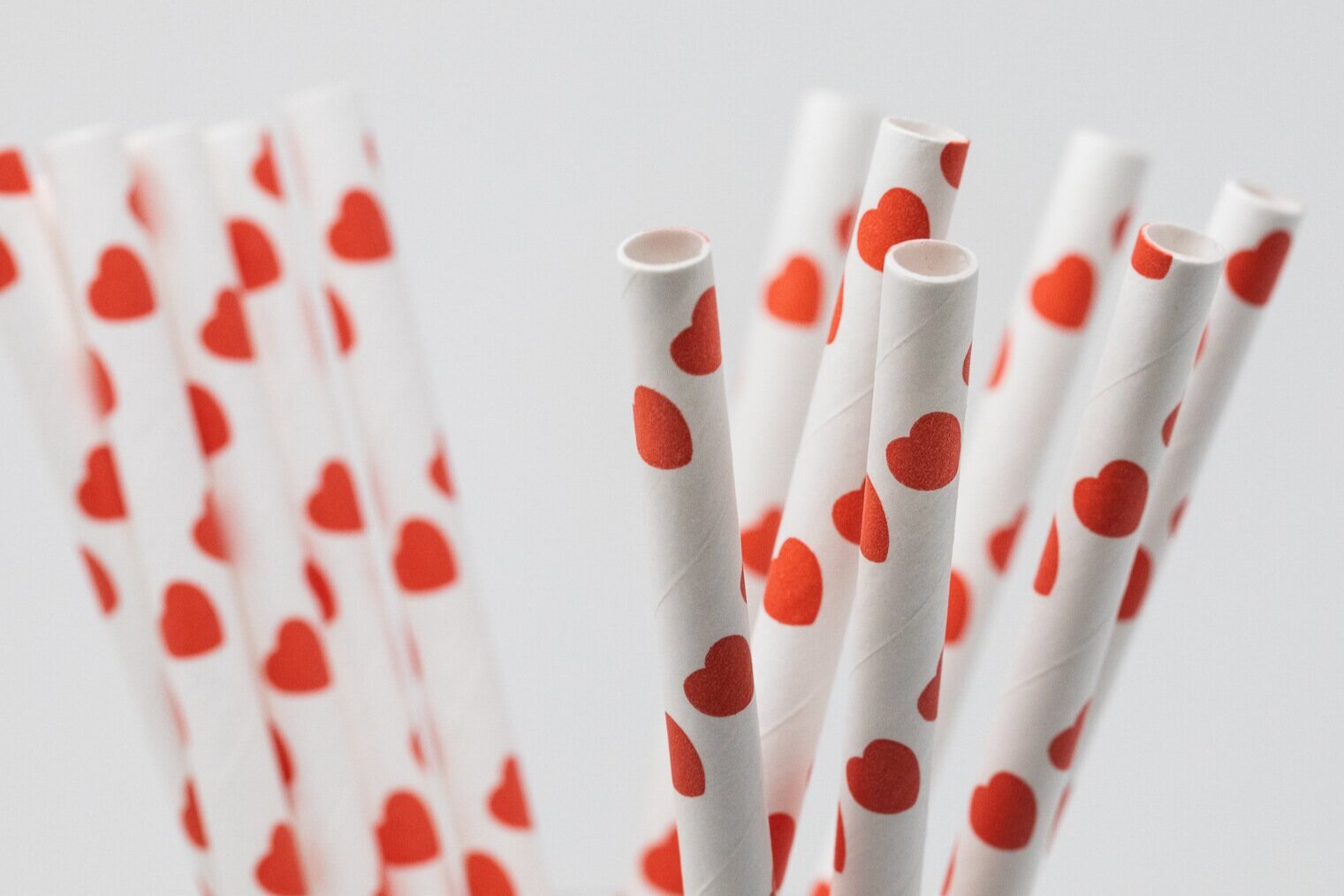 Reeden focuses on going beyond regulations and requirements when it comes to the quality and safety of the straws.
3 - MCPD, MOAH/MOSH
Our paper straws are the only ones currently in the American market that can claim to be free from these carcinogens.
Certifications
We find that the regulations in the US and the Americas in general have a lot of catching up to do with the European Union. Hence, with our Partners Hello Straw®️ we strive to undergo the most stringent certification processes; both regulatory and voluntary.
In addition to the standard certification, we are also certified to be compliant with the country specific certifications in Italy, The Netherlands, Spain and Germany.
Sustainable raw materials
Our papers are of the highest quality and sourced from FSC certified sources. The glue and ink are food safe and made without any gluten. They are produced by some of the foremost names in the industry.
Regular straws also come in the below different colors and designs. We are constantly updating our designs and are always looking for new inspirations. If you have an idea for a design and want to customize your straw please reach out to us at info@reeden.co
Dimensions: 8mm (0.31") width x 197 mm (7.75") height 8mm (0.31") width x 230 mm (9.06") height
Jumbo straws are great for milkshakes and smoothies. They come in two lengths normally with the option to go extra long at 260 mm (10.24")
They come both individually wrapped and unwrapped in kraft boxes.
They come in packs of 500 and boxes of 4000 or 5000 depending on the length.
Dimensions: 12mm (0.47") width x 210+ mm (8.27") height
These straws are specially made for bubble/boba teas and milkshakes. The diagonal cut helps to pierce through the cover just like plastic straws
They come wrapped but can also be ordered unwrapped in kraft boxes.
The height of these straws can be customised to be longer also.
They come in packs of 500 and boxes of 2000.
Customizations
We offer various types of customizations on our straws
Width : 5mm, 6mm, 8mm, 10mm, 12mm

Height : 150mm to 260mm

Colors : We can customize the colors on any of our straws

Logo : We can print your logo on both the straw and/or the wrapper.
The current initial turn around time for custom straws are between 6-8 weeks. But as our supply chain ramps up we expect to cut this down to 2 weeks. Email / call or contact us via social media for your customizations.